Are you planning to buy an old building to leverage the comparative cost-benefit against buying a ready to move house? There is a possibility that you will be unsure whether to rebuild the house from scratch or go for small building renovation. This article will tell you about the pros and cons of each situation and shares some factors that you need to keep in mind.
The choice of rebuilding an existing home from scratch or house renovation in Ireland can be challenging. We recommend that you must keep in mind the current situation of market, lifestyle, and financial stability before you make any decision. Various people have various requirements and that is why you first need to assess what you need and what your budget is before you opt for any of the projects. Let's have a look at the pros and cons of the situations so that it will be easier for you to reach a decision.
Build a new home
Some home buyers like to take part in the whole designing and building process. It's all about the feeling of having imprinted their home and implementing their designs. There are some other benefits as well. That includes the following-
You can get the type of home you need and you can also choose the type of design, fittings, and appliances you want.
You will get your personal satisfaction that comes from being involved in the process of your home design and build process.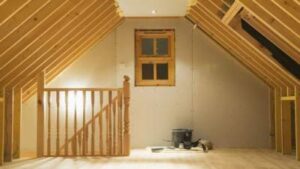 However, there are areas of contradiction as well. The disadvantages of building a new home include the following-
The whole process of the building takes a lot of time and effort. It can be stressful from time to time as well.
When you decide to handle the project on your own, you might have to be present at the site from time to time and constantly make sure that the work is getting done properly by communicating and supervising the builders, designer, and architect.
Sometimes the project takes more time to get finished which costs you more money.
House Renovation in Ireland
Renovation can be fun as well. Small building renovation will let you include all the features and styles that you want in your house. The benefits of building renovation include the following.
Building renovations definitely require less time than building a new home so, if you don't have much time to invest, the renovation will provide you with optimum benefits.
The renovation will also provide you with improved functionalities that too in a cost-effective way.
However, there are a few disadvantages as well.
The process of renovation can be hectic and stressful as well.
You need a right contractor who has adequate past experience in building renovation so that you get a proper renovation of your small building, not another big mess.
We hope that this article is helpful for you, however, if you consider small building renovation and searching for "small building contractors near me" then we are here for you. Get in touch with us to get renovation services in Ireland.